Below are some of our previous events...
Women's Safety Rally - Enough is Enough!
Nova for Women and Children are holding a public rally as we are outraged over the number of women and children that have been violently murdered so far this year.
Nova wants our voices heard and we'd love you to join us, and stand with us on the day as we ask the question why?
Lets also ask; When will something be done? When will it stop? and When will Women and Children matter?
The rally is being held:
On: Tuesday 27 November 2018
From: 10.00am - 12 noon
At: Wheeler Place (next to Civic Theatre) 375 Hunter St, Newcastle NSW 2300
For more information, please click here to see our Facebook Events Page or Phone: 02 4023 5620
We look forward to you joining us on the day!
---
2018 Newcastle Community Group of the Year
Nova for Women and Children are very excited to recieve the Community Group of the Year Award at the 2018 Newcastle Australia Day Awards. We appreciate having our work acknowledged and validated.
Our commitment to our vision, which is - A world where women and children live a life free from violence; a life that is safe, independent, valued and respected, will ensure we continue to provide the best possible support to women and children experiencing or at risk of homelessness and/or escaping domestic and family violence.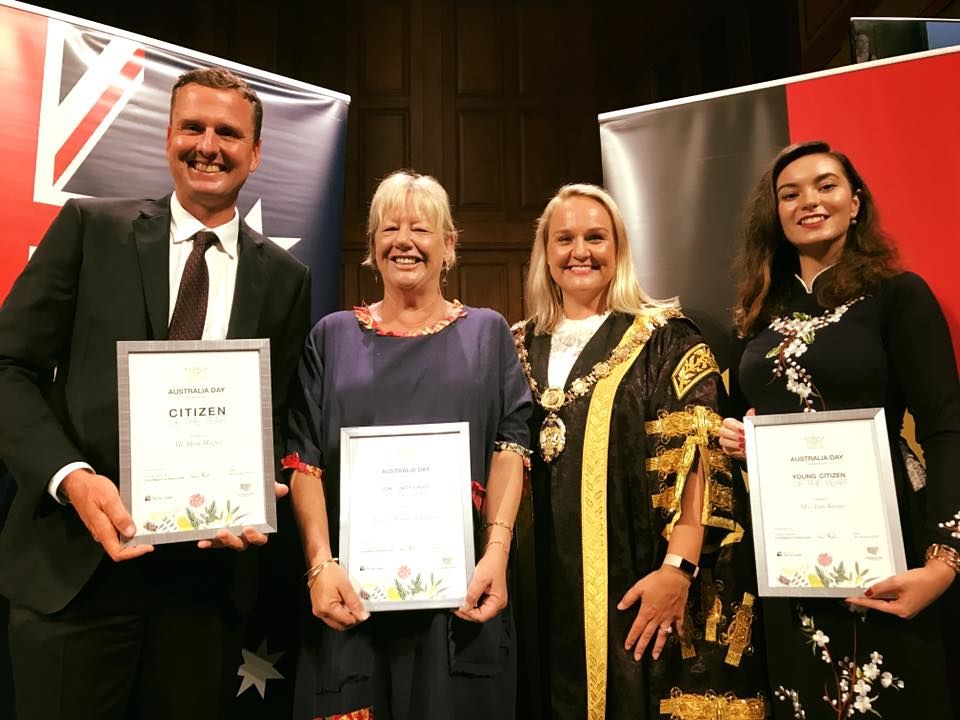 Everybody's Home Campaign
There's no doubt about it; Australia's housing system is broken.
That's why we've joined forces with organisations from across the housing sector, to put together a campaign that will work towards fixing it - Everybody's Home.
FInd out more, and join the campaign by visiting www.everybodyshome.com.au